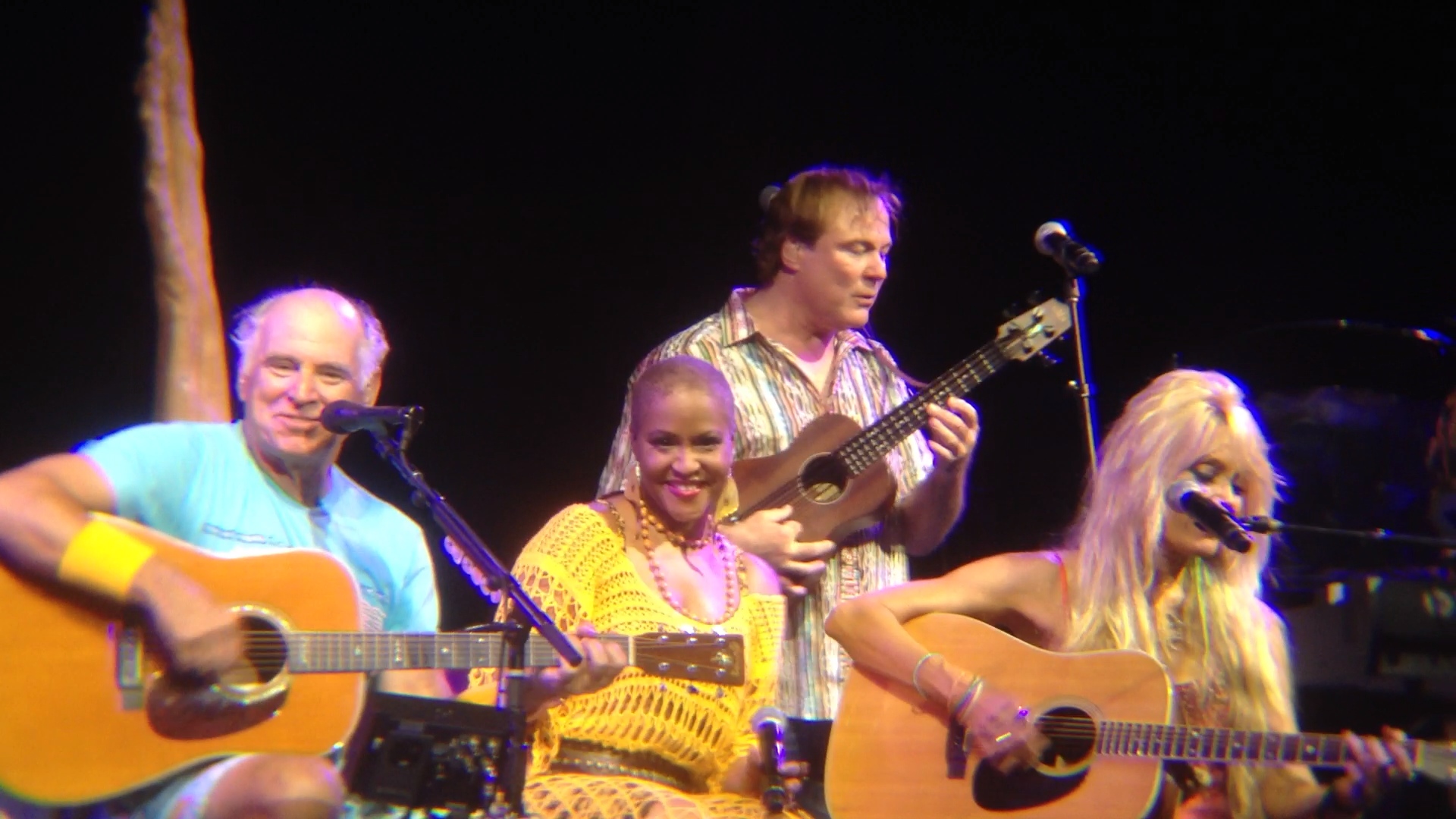 Most us of have heard the term and know it refers to the die hard fans of tropical crooner Jimmy Buffett. Few of us really know what it entails to be considered a true Parrot Head and to be part of the "Phlock" of Buffett fanatics worldwide.
The term Parrot Head first came into fruition when Jimmy Buffett was performing at Timberwolf Amphitheatre at Kings Island in Ohio, just outside of Cincinnati. Jimmy commented on all those crazy folks in the crowd who were wearing tropical Hawaiian shirts and parrot hats and who keep coming back to every show. They look "just like Dead Heads," Jimmy commented, referring to the followers of the Grateful Dead fans who followed the band around the country from show to show. Coral-Reefer Timothy B. Schmidt (who also played Bass for the Eagles between stints with the Coral-Reefer Band) replied, "Yea, Parrot Heads!"…and the rest is history.
And just what does the "Head of the Phlock" Jimmy Buffett think of his fans and the millions of Parrot Heads worldwide? "I think this is a unique situation in that it started out as a cult following, and now the "flock" has multiplied," says Buffett. "People have a badge of Parrot Head-ism that they wear proudly. They make me laugh when we're on tour; they're as much a part of our performance as anybody."
"Regarding the lifestyles of Parrot Heads, they'll have to speak for themselves. My interpretation of Parrot Heads is that they're basically pretty normal people with a slight strain of insanity in their makeup", Jimmy says in the Parrot Head Handbook.
"I'm sure that they all have day jobs, and do them willingly, but when Jimmy Buffett and the Coral Reefer Band come to town, these folks are there. They transform into Parrot Heads and become an essential part of the show. Just looking at the audience from my point of view is wonderfully humorous. There's an amazing conglomeration of people ranging in age from 16 to 60, all wearing ridiculous costumes. Parrot Heads come to the show with their own personal Mardi Gras attached to them."
"There is no official Parrot Head outfit", Buffett adds. "I feel that most Parrot Heads are non-conformists. I don't want them to have uniforms because I don't want my show to feel like Catholic school. Parrot Heads go to the concerts to have a good time. I see Parrot Head style as a symbol. Out of all the causes available, Parrot Head-ism seems to be one these people can affectionately embrace."
Sure, most Parrot Head roots begin with the love of Jimmy Buffett's island inspired lyrics and feel good songs, but through the involvement of the local Parrot Head Clubs, fans are given the opportunity to become involved in their community and support local and national worthwhile charities and organizations.
This is where the Parrot Head lifestyle and mentality comes in. The PH clubs make it a goal to have fun while giving back. In fact, their motto is "Party with a Purpose". All of this helping and volunteering is a wonderful thing and why not have a little fun while making a difference.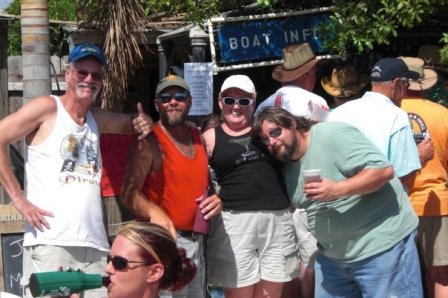 Those that belong to a PHC or have attended any club events can testify that the Parrot Heads are definitely "the hosts with the most."
The lei wearing, flip flop clad phlocks with their laid back attitudes and gallons of margaritas provide the best tropical beach bashes and gatherings around; all in the name of charity.
Billy Brehm, Chicago Parrot Head Club President, answers to the misconceptions that surround the Parrot Head world, "Our motto is Party with a Purpose" says Brehm "and as much as we are viewed as grass skirt coconut bra wearing drunks (which may be accurate on concert day) people also must realize that Jimmy Buffett is a great humanitarian donating huge sums of money to charity, and inspiring clubs like ours to do the same."
"Parrot Heads go to the concerts to have a good time. I see Parrot Head style as a symbol. Out of all the causes available, Parrot Head-ism seems to be one these people can affectionately embrace, " says Jimmy Buffett.
Parrot Heads are some of the most caring, charitable and fun-loving people around. In fact, over the last 5 years the Parrot Heads have raised over $17 million dollars for charity and provided more than 2,300,000 volunteer hours for good deeds.
Buffett himself is a great humanitarian and supports several charities and organizations. His Singing for Change Foundation works to improve the quality of life for people and empowers individuals to make positive changes in their communities.
Clubs around the world support many of Jimmy's favorite charities such as the Alzheimer's Association. The clubs make donations in the name of Jimmy's father who suffered from the disease.
The Naples PHC donates a significant amount of their time, talent and treasure to local charities and volunteering efforts.
Some of those include:
The American Cancer Society's Relay for Life
Alzheimer's Association's Memory Walk
The Ronald McDonald House
Grace Place of Naples
The Bonita Springs Resource Center
Adopt-A-Road Clean Up of Collier County
Keep Collier Beautiful Bay Days Beach Clean Up
School Supply Drive for local Collier County schools
Meals of Hope
And we're always looking into some new Local Charities we can support.